In today's web-based world, having a unique design for your website may make all the difference. To bring an idea from the drawing board to fruition, web designers collaborate with user experience designers and web developers. They propose fresh designs for your website or describe how to improve the look of existing pages. If you're on the fence about working with a web design firm, keep in mind that we now spend the vast majority of our time in front of a screen.
UX & UI Design
Our company is a web design business that builds cutting-edge websites by artfully fusing user experience and brand narrative. Our team build responsive sites that look and function well on any mobile or desktop browser.
Graphic Design
To name just a few examples, organizations may use graphic design for product promotion, website infographics that simplify complex data, and company branding.
Motion Design
Motion graphics may be used in many contexts, particularly when an abstract idea has to be conveyed clearly and concisely, such as in the case of a process description, app design, or title sequence.
Consistency and ease-of-use might result from using the same technology across several channels. We use the potential of cutting-edge technologies that are now accessible on a global scale. We can build robust and scalable databases and backends with the help of PHP7 and either MySQL or MongoDB. Similarly, we can create responsive and pixel-perfect websites that can compete with the greatest sites in the world using the most recent versions of the JavaScript frameworks Angular2 from Google and Bootstrap CSS from Twitter.
React
Java Script
PHP
Analytics Google
3D Max
Figma
Your website is your virtual workplace, and just like any other building, it needs constant upkeep and care. When you work with us, your website will be able to perform better for your company. In the face of digital obstacles, our custom SEO methods stand firm, increasing brand authority and driving more consistent, focused visitors. We provide unique layouts that increase sales. We'll help you find patterns in your data. In accordance with your goals, we may rule over clicks, conversions, and drive brand recognition.
Network
Businesses in Mehrayan can rely on us for a wide range of network services, including but not limited to: Data Center purchase and promotion, Network Setup, Network Security, VOIP Solution, Optical Fiber, and More.
Digital marketing
Digital marketing includes many activities and everything must be done with the end user in mind to succeed. We have a great team that work 24/7 to attract, engage, and convert your consumers into sales.
Our company focuses on creating problem-solving web designs. The flexible and adaptable nature of our interfaces allows us to forge deeper bonds between our clients' brands and their audience.

Mission
Our goal is to influence and change, inspire, and change the lives of our customers. We achieve this by understanding the needs of our customers and developing a successful plan that immediately generates demonstrable growth for them.
Vission
We are looking to become your hidden weapon. We are an extension of you, producing excellent revenue and profit and working together to achieve your company's goals.
Value
Creativity For us, problem-solving through creativity entails the pursuit of the impossibly difficult. Honesty It represents integrity, loyalty, and decency in our work and all our business relationships.Limitless To stay ahead of the competition, we push the limits. We don't assume that the solution from today will be genuine from tomorrow.
We are a team of designers and web developers from Iran, who have been doing what we love since November of 2008. Since our earliest doodling sessions and HTML coding efforts, we've assisted numerous Iranian businesses in expanding their customer bases and strengthening the impact of their brands through tried-and-true and cutting-edge methods of promotion. In all of our work, you can see how much we enjoy what we're doing; the same is true of the content we've been able to put together for our portal.
Backend
Frontend
Mobile App
Web Design
Digital Marketing
Graphic & UI/UX
Scrum
Sales & Support
Administrator
CTO
Backend Developer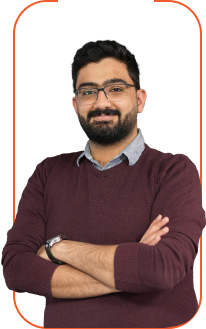 No.2, Naft Street, Simon Bolivar Blvd. Tehran, Iran.
info@mehrayan.com
73691000
powered by Mehrayan